Creaky Floors is the 246th episode of the Stampy's Lovely World series.
Plot
Barnaby says, "This plot needs more CONTENT, so add every detail in the episode now!"

Please expand the article as well as you can!
Lee and Stampy build the Take A Tooth mini-game. They build the difficulties medium (Cyan) and hard (Blue).
Video
Minecraft Xbox - Creaky Floors 246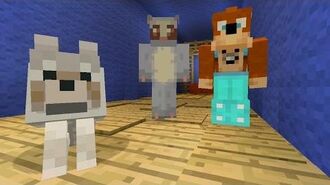 Lee and Netty help Stampy make the take the tooth game!
Ad blocker interference detected!
Wikia is a free-to-use site that makes money from advertising. We have a modified experience for viewers using ad blockers

Wikia is not accessible if you've made further modifications. Remove the custom ad blocker rule(s) and the page will load as expected.