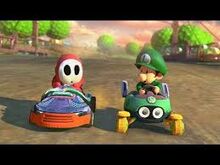 Mario Kart 8 is a game where you race as single or play with multiplayer mode. Stampy first played this game with DanTDM or The Diamond Minecart. They had their first battle race at Moo Moo Meadows, Rainbow Road, and Mt. Wario. He has 6 videos of Mario Kart 8. His favorite tracks are Moo Moo Meadows, and Rainbow Road. He wins almost all of the races.
He played his first Mario Kart race with DanTDM. He won 1 time and loses 2 times with DanTDM. This video was published on June 3, 2014 then other videos on Mario Kart was published on the months of June and July. He still haves fun with Mario Kart, as he uploaded one recently, on May 2015. Stampy had a car called Stampy Cat Kart.
Featured Videos
Edit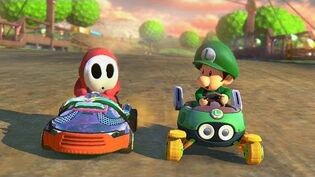 Ad blocker interference detected!
Wikia is a free-to-use site that makes money from advertising. We have a modified experience for viewers using ad blockers

Wikia is not accessible if you've made further modifications. Remove the custom ad blocker rule(s) and the page will load as expected.