Home
Talk

52
754pages on
this wiki
---
Welcome to Stampy's Lovely Wiki!
The Largest Online Database for the YouTube Gamer Stampylongnose
Featured Quote: "Stanta"
MERRY CHRISTMAS FROM STAMPY'S LOVELY WIKI!
754 articles since this Wiki started on August 2013.
A nomination blog has started for Stampylongnose Wiki Best Users in Categories! Click this blog to nominate.
During December, this Wiki will be going through massive changes including background, home page, colors, everything. Groundbreaking will be December 24th, 2014
Explore the Wiki
NOTE: Stampy and his group (except Chloe) doesn't really visit the Wiki
Who is Stampy?
Mr. Stampy Cat (Or Stampylonghead, Stampylongnose, or just plain Stampy), is a YouTube Commentator and Gamer. He is most famous for his Minecraft series, Stampy's Lets Play, on his Stampylonghead Channel. He has also played many other famous games like Slender-man, Call of Duty, Terraria, Mario Kart, Sims 4, and much, much more... Before he got super famous, he has his first Channel, Stampylongnose, on which he uploaded funny videos of him and his friends as well as stop motion animation, music parody videos, game reviews, and CODCasting. While doing this he went to University in Yorkshire, England and eventually got a Degree in Film and Animation. Now he has grown to be the fourth most watched YouTuber in the world and has a whopping 4 million Subscribers on both his channels.
Edit the Wiki
Gregory Jr. says, "Want to help the wiki? Check these pages those have stub and plot stub!"

Please expand those articles as well as you can!
Duncan says, "Report Vandals to the admins!!"

Also provide true information anything about Stampy!
Wiki Information
Staff (as of November 18th)

4J Studios (Founder)

Main Helpers (Bureaucrats)

Minecraft Helpers (Administrators)

Swear Chest-ers (Chat Moderators)

Funland Directors (Rollbacks)

Public Relations Officer
Wiki Affiliates

Ninjago Characters Wiki

The Diamond Minecart Wiki

Movie Marathon Wiki

BallisticSquid Wiki
Fan Poll
Who is your favorite pet?
Featured Contributor
<center>Trenchpit777

If you want to vote or nominate an article or user, please go to this page.
Featured Article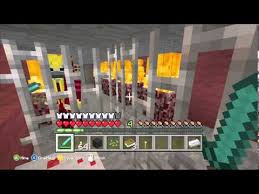 Hit the Target - Following his appearances seen below, Hit The Target started off as a regular Minecraft Helper. Over the course of seven episodes, he gradually began to draw suspicion due to his strange behaviour.
It was only when his hidden base was found that the truth about Hit The Target would be revealed...
He was found to be planning evil attacks he wanted to steal Stampy's Dogs for his evil dog army so he could take over the world.
If you want to vote or nominate an article or user, please go to this page.
Featured Helper
L for Leeeeee X is a Minecraft helper that is most famous for being the most dedicated helper (also called the Main Helper) from Episode 53 - present. He is a bear skin and always makes Stampy cake. He met Stampy for the first time recently, and is 17 years old. |}
If you want to vote or nominate an article or user, please go to this page.
Fan Fictions
These fan fictions are written by other fans in Wattpad and Devianart.
Latest Episode
Help Out
Create Articles to help the Wiki out!
Pawtastic News
(Keeping you updated on recent and upcoming news and events about Joseph Garrett and in the Wiki)
Stampy is going to Disneyworld Theme Park in Orlando, Florida, USA. Watch his recent vlog on the Magic Animal Club for more information!!! And enter for a chance to meet him in Orlando!!!
Community Blog
Staff Central
(An area for the staff members to update news and more. Click on our names to go to our Profile Pages)
KalinParsonsGaming - Founder - Hello! I am Kalin Parsons. I am the Founder of the Stampylongnose Wiki. I started this Wiki in August of 2013 and since it has grown from the smallest Internet Database about Stampy to the largest. Read the Rules & Requirements Page before making a page
Ollieeh - Bureaucrat -
FlamingSPIDER67 - Bureaucrat - This is Flamingspider67, the 3rd most active admin (after Glitch and Trenchpit) and a blocker to the wiki. I have been editing since February 5 2014. I am a fan of LEGO NINJAGO. Ninja Zane of Ice, Tech Wu, Pythor, and General Cryptor are my favorite Ninjago characters. Corey is my favorite dog. Finnball is my favorite helper. Trenchpit777 is one of my wiki friends.
Vaughanmoore - Admin - Hey, I'm Vaughan! I'm a fan of Stampy and have been for a long time now. I also contribute to a Pro Wrestling Wiki, too. So if I'm not on this all the time, message me there! wwe.wikia.com
TheGlitch555 - Admin - Hi! I'm the 4th Admin in this wiki. We assume for more better goals for this wiki to become better. Do not SWEAR and have an inappropriate behavior. I'M WATCHING YOU!( ͡° ͜ʖ ͡°) (Most Active Admin and Blocker)
Trenchpit777 - Admin - Hello, I am the most recent Admin on this wiki. I had became an Admin on November 13, 2014. I used to be the most active reporter but since I have Admin Status now, I can ban the people exactly when I see them.