Sup! I'm UPgraded. If you aren't smart, then you don't know who I am (Hopefully you do (*^-') 乃). So as a heads up, I will introduce myself.
I am a fan of Stampylongnose and have been for a long time. I'm also an aspiring YouTube (But we all know how that might turn out ) and author. I have written books such as Apocalypse Matters and Fanfics for Sonic and Bionicle. As you may guess, I edit on this Wiki and contribute to it as much as I can so you can get as much info on Stampy and his friends as possible while the Site Administrators are taking a nap (Not literally). But there are some things that I have to do other than edit on this Wiki.
Here is a list you probably don't want to read:
Things I Have to do Other Than Snoop Around Stampy's Lovely Wiki
Sonic Fanfiction; I have a Cringy Sonic Fanfiction that I work on sometimes and it takes time
Bionicle Fanfiction; Ditto
Family stuff; My family has fallen on some hard times, but we are doing as best as we can right now :)
Write a book; yes I have book
So ya, that's happening. Bye now, see you never!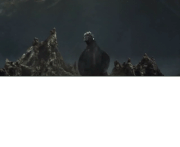 Just, kidding you can always (meh) find me contributing to this Lovely Wiki! Mostly in the afternoon to night times.
Ad blocker interference detected!
Wikia is a free-to-use site that makes money from advertising. We have a modified experience for viewers using ad blockers

Wikia is not accessible if you've made further modifications. Remove the custom ad blocker rule(s) and the page will load as expected.